Katie and Brian's Wren Chapel Wedding and Legacy Hall Reception at New Town in Williamsburg was truly incredible and we were honored to have the opportunity to work with them, their families, and friends.  For Katie, a Red Sox fan, and Brian, a Yankees fan, a baseball themed wedding was not only appropriate but, really fun and quite tasty as well!  You see, Jillian, Katie and Brian's cousin is an awesome baker and came up with the idea of making team cookies for Katie and Brian to give as their wedding favors.  Needless to say, a few batches of Boston Rex Sox and New York Yankee cookies later, we had an awesome idea for their ring shots and a satisfied sweet tooth as well.  Yes, please!
For Katie and her blue suede shoes, her dream of getting married at The Wren Chapel on the campus she visited growing up and walked everyday as an undergraduate had finally come true.  Surrounded by family and friends and under the direction of the incredible Liz Daley, two best friends and teammates became one.  We wish you all the best as you take on each inning of life together.  Play Ball!!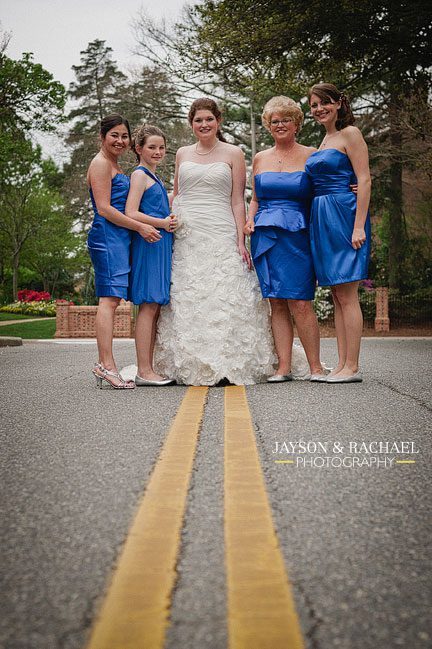 Accommodations: Williamsburg Hospitality House
Hair and Makeup: Lorraine of Hello Beautiful Salon, Lanexa
Flowers and Wedding Cake: Connie Murphy of Simply Connie
Ceremony: The Chapel of The Sir Christopher Wren
Reception: Legacy Hall New Town Williamsburg
Entertainment: Williamsburg's Incredible Liz Daley of Liz Daley Events
Incredible Cookies: Jillian M.
Catering: Green Leafe Catering in Williamsburg
Thanks for visiting us today!
 Jayson and Rachael | Wedding Photographer in Williamsburg VA